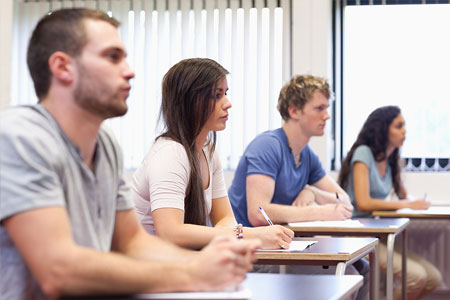 In-House Course Opportunities
The Functional Foot course is available for your in-house continuing education needs. We understand that continuing education costs can be a large expense for many rehabilitation clinics and departments. We will work closely with you to bring The Functional Foot to your clinic or department in order to produce an extremely cost effective and high quality continuing education opportunity for your staff.
PROS of Holding In-House Courses:
Great recruiting tool.
You choose the topic(s).
Dramatic cost savings for your clinic or department.
How It Works:
You choose the date.
Your organization covers the cost of the speakers' honorarium, travel and lodging.
You provide the conference space, refreshments, etc.
You gain course approval from State Licensing Board (if required). We provide the necessary materials to do this.
You market the course to the region (if you choose).

This is a great way to offset the costs to your organization and to provide an affordable continuing education opportunity to other rehabilitation professionals in your region.
If you desire to invite/market to outside therapists and would like our help in organizing your course we can do so for a nominal fee.

We travel to your venue and present the course.
We provide the course materials.
Maximum course size is 32.
Cost of Continuing Education:
To send a therapist to a weekend conference not including travel (i.e. airfare, mileage, rental car):
Tuition: $425
Lodging: $250
Meals: $100
Total: $775 OR $48.39 per credit hour for 15.5 contact hour course (not including travel expenses).
If your clinic were to send 9 staff members to this course it would likely cost over $7,000.00.
Versus...

Cost Savings:
(Example from a recent in-house course venue)
9 staff members from Host Venue
12 outside paying participants
Total Gross Expense: $4,467.87
Total Credit Hours for Host Organization Staff at 15.5 credit hours per individual: 139.50
Total Revenue from outside, paying participants: $4,100.00
Net Expense to Host Organization: $367.87
Cost per credit hour for Host Organization: $2.64 per credit hour

If your clinic or organization would like to explore this option further, please feel free to contact "The Functional Foot" team
via email: info@thefunctionalfoot.com

Phone Message:
406-222-7154